Ines Cudna » Ines' Big Buzzer
Unable to play the trailer? Try one of these:
MP4 480X360
Every day is a party with Ines Cudna and she loves hanging out in England where this scene was filmed. Here she's dressed in a camel-toe making pair of tight, white shorts, little white socks, sexy heels, and a sparkly tube top under a blouse. Ines undresses and takes out a massive vibrator to masturbate with. This fuck-machine sounds like a 747 coming in for a landing. It's surprising that the politicians debating in Parliament down the block didn't complain about the noise. Ines gets off and dresses, off to buy some souvenirs in Chelsea to take home to her mother.
March 20th, 2011
05:08 mins
Rating
Download Options
Full Scene Download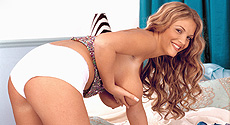 Five-minute Clips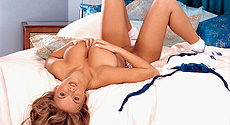 More Ines Cudna Videos