Ines Cudna » Boobs On My Couch
Unable to play the trailer? Try one of these:
MP4 480X360
"You know, if you had boobs like me, you would play with them all the time. I know this is impossible, because you don't have boobs! But you know what I mean, so just play with yourself while I am playing with my boobs! In this series of videos, I was really very horny. (I think 'horny' is a very strange word in English, because nobody has explained to me why you say this!) So, who cares, I am horny and you will also be horny as you watch me play with my boobs. I was sitting on my favorite leather couch in this video. Leather makes me horny too. And also thinking about your sperm on my boobs! Please make lots of sperm for me.
March 19th, 2011
04:52 mins
Rating
Download Options
Full Scene Download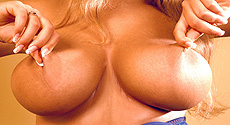 Five-minute Clips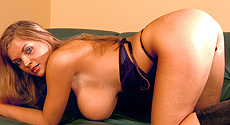 More Ines Cudna Videos