Ines Cudna » I Like Fantasizing
Unable to play the trailer? Try one of these:
MP4 480X360
"I like to play with myself all the time and I like when I am making videos like this because I know that you are watching me. Cumming on camera is a lot of fun for me. I love the feel of the toy inside me now, but that wasn't always the case. Some of you ask why I keep my eyes closed. I don't all the time. But sometimes I cannot help it.
March 17th, 2011
05:39 mins
Rating
Download Options
Full Scene Download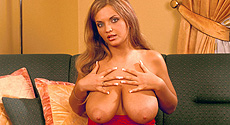 Five-minute Clips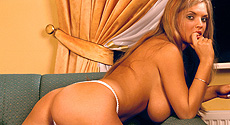 More Ines Cudna Videos